Sweet Tooth, Bitter Truth
[Functional Nutrition Alliance Audio Program]: Learn on Your Own Time!
Whether you are struggling with fatigue, digestive issues, weight loss, or healing from surgery or a more serious health crisis, your first step towards healing is to:

Learn how sugar is affecting your body (and likely exacerbating your symptoms)
Identify YOUR unique ties to sugar, and how to untangle them
Satisfy your sweet tooth with healthy and delicious alternatives
It's time to unravel the facts about how sugar really affects your body and brain.
At last! With this two hour in-depth audio class and support information you can relish in an enriched understanding of how to advance your health by removing the processed sugars and sugar substitutes and bringing in healthy alternatives. You'll learn how to identify YOUR unique ties to sugar as well as how to make manageable shifts in your diet and behavior to lift the brain fog, elevate your immune potential, loose some stubborn pounds, and all the while satisfy your sweet tooth.
Two hour audio class available for you to listen to at your leisure upon registration!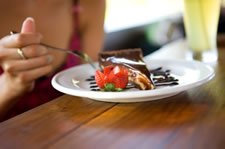 –> listen in full
–> listen in increments to match your learning pace
–> return to the audio again and again as you need
–> It's YOUR choice!
–> It's your program.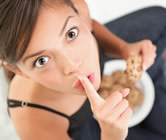 Do you you have a hidden stash of cookies or candy that you dip into and refill regularly?
Are you repeatedly telling yourself that you'll start fresh tomorrow and ditch the dessert once and for all?
Are you experiencing lack of concentration, forgetfulness, and mood swings and rely on sugar to help you through the day?
Do you have stubborn belly fat that just won't budge no matter what you do?
Did you know that quitting the sugar habit is less about willpower and more about understanding what sugar does in your body and brain?
And most of all, did you know that you can satisfy your sweet tooth in truly delicious yet healthful ways? Imagine delicacies like chocolates, caramel popcorn & cookies!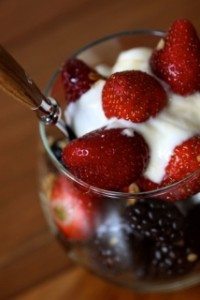 Whether you're looking to bust a sugar addiction that's affecting your mood, your metabolism, or just plain making you feel remorse at the end of the day, this Sweet Tooth, Bitter Truth Functional Nutrition Alliance Audio is for you. You'll learn how & why sugar is affecting your body, brain and even your freedom. We'll sink our teeth into sugar's effects on:
pain
mood
fatigue
weight loss
blood sugar
immunity
inflammation (the #1 risk factor for heart disease)
candida
focus and attention &
you'll learn how to HAVE YOUR CAKE & BEAT IT TOO!
Conquer Your Sugar Blues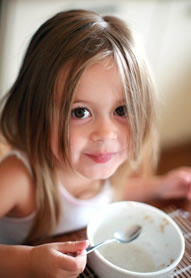 What You'll Discover:
What glucose really is, where it's found, and when it becomes a problem
How sugar affects your body and brain (from mood to pain to inflammation, and even how it affects your ability to kick the habit!)
We'll look at sugar's effects on immunity and cancer; yeast overgrowth like Candida; blood sugar issues like diabetes; hormone regulation and adrenal fatigue; depression, anxiety and sleeplessness, metabolism and more.
Which sugars to avoid and how to find where they hide in many common foods
Which sweeteners are good to use, when, and why
How to finally kick the habit without feeling deprived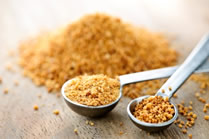 Your investment includes all of the following!:
2 hours of audio recordings with thorough teachings about sugars so that you'll have all the information you need to make the best choices for your health
MP3 so that you can listen wherever you'd like (on a run, at the gym, during your commute, or in the kitchen)
handouts with information on how to satisfy your sweet tooth without the sweet and low
delicious recipes to help you eliminate the white stuff and bring in the right stuff
'in the kitchen with Andrea' videos to guide you through when and how to use each sweetener
charts, graphs and images to help the more visual learners among us (I'm with you!)
lifetime access to the materials with your special Sweet Tooth, Bitter Truth member information so that you can return to these resources again & again
Recipes By Expert Sugar-Free Chefs
Whether you're new to learning about nutrition or you're a seasoned practitioner in the art of using food to heal & nourish yourself, you'll find this class fascinating & enlightening. The history of our cultural sweet tooth is sugar-coated. This Audio program teaches you the truth, while allowing you to navigate the wealth of information at your own pace, in your own place.

Are you ready to give up the sweet and lows?
Treat yourself to the truly sweet life without sugar.
This Program Rocks Guarantee
If you're not completely blown away by the level of content then simply send me an email within 24 hours after purchasing, telling me what didn't work and asking for your money back. I'll give you a full refund.